Problem Satement
Currently in India, handoff of an aircraft between Flight information regions (FIR) happens by manual coordinating between Air Traffic Controllers. The project aims to make the handoff completely automated between two FIRs.
The automated exchange of flight data contributes to safe and efficient FIR boundary crossing operations. Automated Data exchange would facilitate the reduction or elimination of factors that contribute to operational inefficiencies such as read-back / hear-back errors, missed coordination and flight progress updates. Automated exchange of data would also significantly reduce the amount of manual coordination required by controllers for aircraft to cross FIR boundaries seamlessly.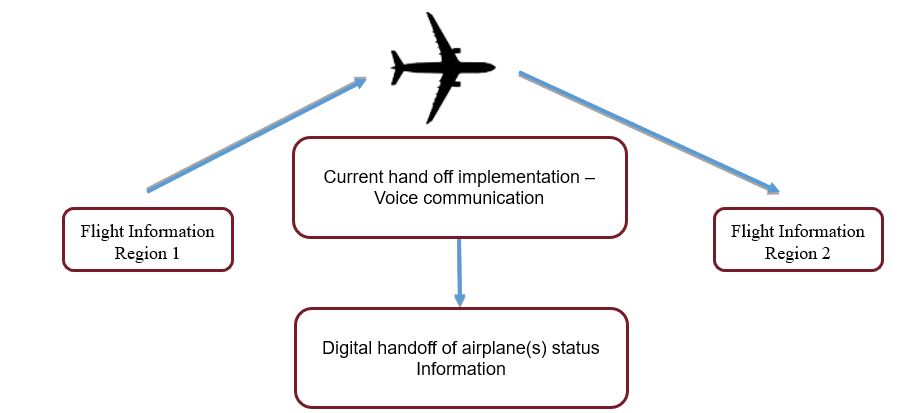 Cloud Based Solution: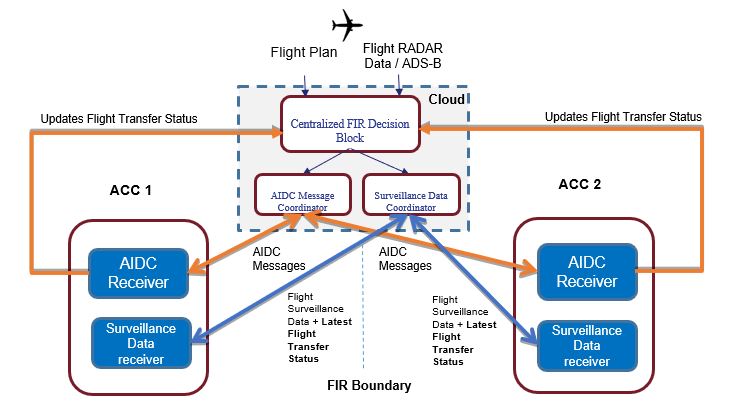 •  This cloud-based solution integrates RADAR systems across India & enable digital hand-off of airplane state when they traverse across FIR regions.
•  This system will generate a single flight track from different live RADAR sources which will provide a common view of flight and their transfer status to all the participating FIR Regions.
•  System is intelligent to calculate FIR boundary crossing conditions dynamically based on live flight data and perform AIDC hand-off (for transfer of flights).
•  System will perform digital RADAR hand-off of flights when crossing FIR automatically or manually. It will indicate RADAR hand-off readiness & airplane state to concerned air traffic controllers on specifically designed user interface screens. 
•  This system processes raw flight data to create and store flight plans. 
•  This system works in parallel to the existing ATM system and perform RADAR hand off on behalf of the system.                                                             
People